Swiss Chalet
Timmins - 610 Algonquin Blvd E
Closed Today
Closed Today
Closed Today
Closed Today
Closed Today
Closed Today
Closed Today
Takeout Hours
Closed Today
Closed Today
Closed Today
Closed Today
Closed Today
Closed Today
Closed Today
| Day of the Week | Hours |
| --- | --- |
| Monday | Closed |
| Tuesday | Closed |
| Wednesday | Closed |
| Thursday | Closed |
| Friday | Closed |
| Saturday | Closed |
| Sunday | Closed |
Featured Menu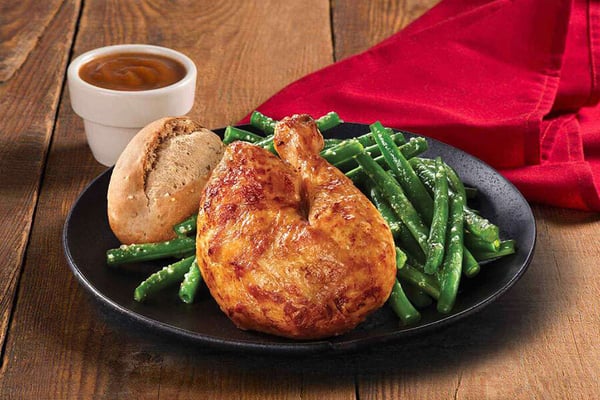 Quarter Chicken Dinner
Enjoy a leg of our famous slow-roasted Rotisserie Chicken, served with our Signature Chalet Dipping Sauce, a dinner roll, and your choice of side. (630-1270 Cals)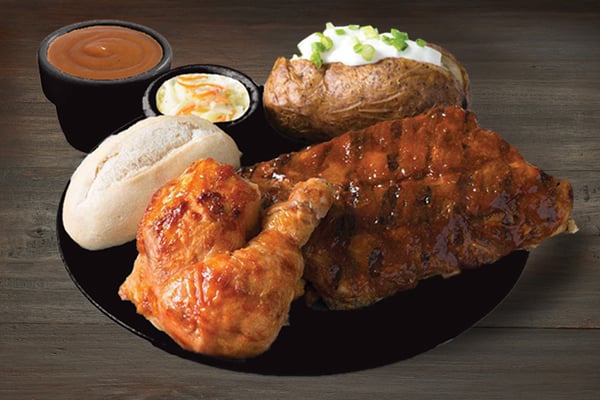 1/2 Rack Back Ribs & Quarter Chicken
A quarter of our famous Rotisserie Chicken and Half Rack BBQ Back Ribs. Served with your choice of side, creamy coleslaw, a dinner roll and Signature Chalet Dipping Sauce. (1370 - 1970 Cals)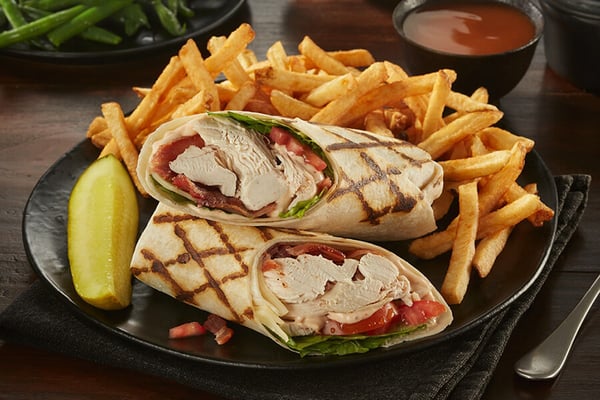 Rotisserie Chicken Club Wrap
Our famous Rotisserie Chicken, Swiss cheese, crispy bacon, fresh lettuce, tomato, and Garlic Mesquite mayo, wrapped in a flour tortilla. Served chilled. Dark Meat: (770-1410 Cals) White Meat (720-1340 Cals)
Swiss Chalet Timmins - 610 Algonquin Blvd E Restaurant
Since our restaurant doors first opened in 1954, Canadian families have been coming back to Swiss Chalet generation after generation for authentic and fresh Rotisserie Chicken. While some things have changed, our secret recipes have remained as true as ever, like our famous Signature Chalet Sauce and Fresh-Cut Fries. In a world all about the hustle and bustle, you'll always find comfort at Swiss Chalet 610 Algonquin Blvd E, Timmins.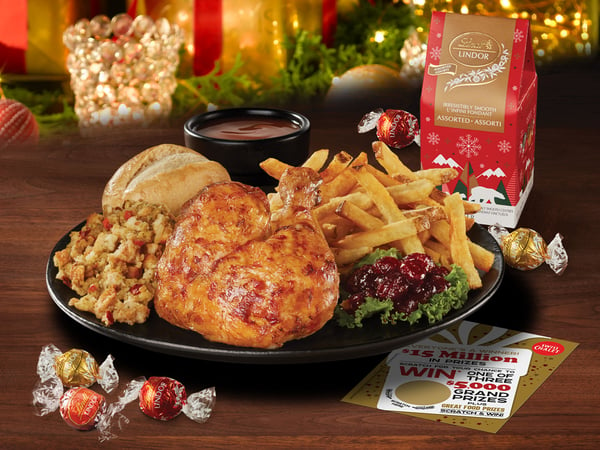 Celebrate the Festive Season
Our Festive Special® is back! Hurry, only available until Jan 1st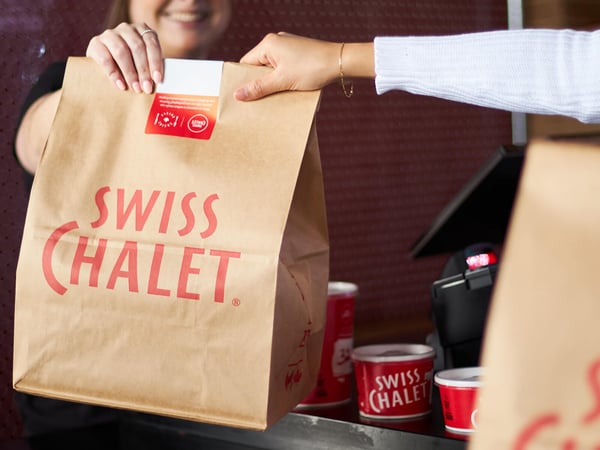 Swiss Chalet for Takeout or Delivery
Enjoy your Chalet faves, any time of day. Come get takeout or let us do the driving and deliver straight to your door.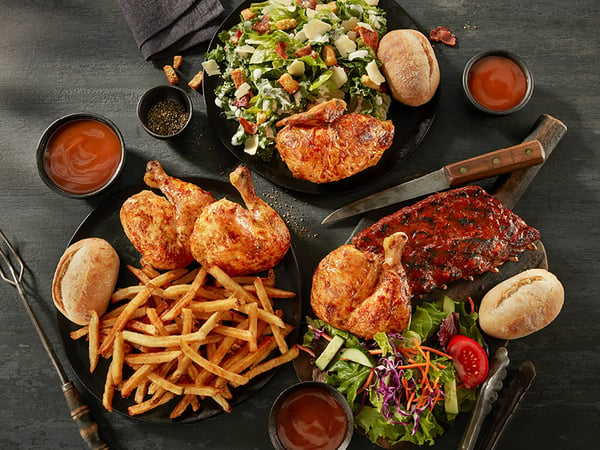 Chicken & Ribs Near You
Craving our famous rotisserie chicken and smoky BBQ ribs? Come visit our restaurant at 610 Algonquin Blvd E, Timmins.