Swiss Chalet
Milton - 50 Market Dr
11:00 AM
-
10:00 PM
11:00 AM
-
10:00 PM
11:00 AM
-
10:00 PM
11:00 AM
-
10:00 PM
11:00 AM
-
10:00 PM
11:00 AM
-
10:00 PM
11:00 AM
-
9:00 PM
Dining Hours
11:00 AM
-
9:00 PM
11:00 AM
-
9:00 PM
11:00 AM
-
9:00 PM
11:00 AM
-
9:00 PM
11:00 AM
-
9:00 PM
11:00 AM
-
9:00 PM
11:00 AM
-
9:00 PM
Day of the Week
Hours
Monday

11:00 AM

-

9:00 PM

Tuesday

11:00 AM

-

9:00 PM

Wednesday

11:00 AM

-

9:00 PM

Thursday

11:00 AM

-

9:00 PM

Friday

11:00 AM

-

9:00 PM

Saturday

11:00 AM

-

9:00 PM

Sunday

11:00 AM

-

9:00 PM
Takeout Hours
11:00 AM
-
10:00 PM
11:00 AM
-
10:00 PM
11:00 AM
-
10:00 PM
11:00 AM
-
10:00 PM
11:00 AM
-
10:00 PM
11:00 AM
-
10:00 PM
11:00 AM
-
9:00 PM
Day of the Week
Hours
Monday

11:00 AM

-

10:00 PM

Tuesday

11:00 AM

-

10:00 PM

Wednesday

11:00 AM

-

10:00 PM

Thursday

11:00 AM

-

10:00 PM

Friday

11:00 AM

-

10:00 PM

Saturday

11:00 AM

-

10:00 PM

Sunday

11:00 AM

-

9:00 PM
Amenities

Takeout

Delivery

Wifi

Cocktails
Swiss Chalet Milton - 50 Market Dr
Since our doors first opened in 1954, Canadian families have been coming back to Swiss Chalet generation after generation for authentic and fresh rotisserie chicken. While some things have changed, our secret recipes have remained as true as ever, like our famous Chalet sauce and fresh-cut fries. In a world all about the hustle and bustle, you'll always find comfort at Swiss Chalet.
Points of Interest
Chudleigh's Apple Orchard
Country Heritage Park
Glen Eden Ski Resort
Toronto Premuim Outlets
Blacksmith Shop Museum
First Ontario Arts Center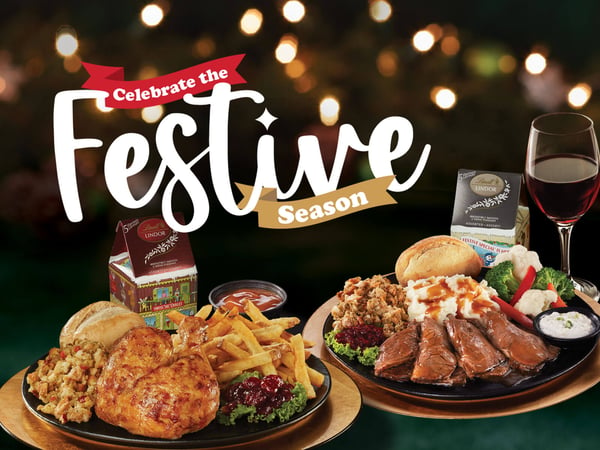 'tis the Festive season
Celebrate with our Festive Favourites and share the joy by Giving the Gift of Swiss Chalet!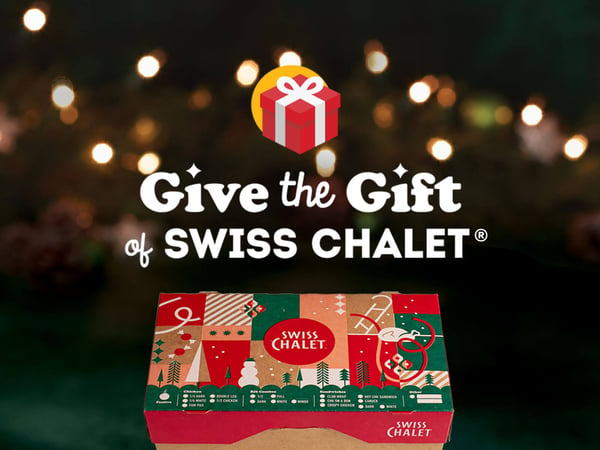 Give the Gift of Swiss Chalet®
Share the joy by sending a meal as a gift to family or friends