Swiss Chalet
Kitchener - 1151 Victoria St N
11:30 AM
-
9:00 PM
11:30 AM
-
9:00 PM
11:30 AM
-
9:00 PM
11:30 AM
-
9:00 PM
11:30 AM
-
9:00 PM
11:30 AM
-
9:00 PM
11:30 AM
-
9:00 PM
Dining Hours
11:30 AM
-
9:00 PM
11:30 AM
-
9:00 PM
11:30 AM
-
9:00 PM
11:30 AM
-
9:00 PM
11:30 AM
-
9:00 PM
11:30 AM
-
9:00 PM
11:30 AM
-
9:00 PM
Day of the Week
Hours
Monday

11:00 AM

-

10:00 PM

Tuesday

11:00 AM

-

10:00 PM

Wednesday

11:00 AM

-

10:00 PM

Thursday

11:00 AM

-

10:00 PM

Friday

11:00 AM

-

10:00 PM

Saturday

11:00 AM

-

10:00 PM

Sunday

11:00 AM

-

10:00 PM
Takeout Hours
11:30 AM
-
9:00 PM
11:30 AM
-
9:00 PM
11:30 AM
-
9:00 PM
11:30 AM
-
9:00 PM
11:30 AM
-
9:00 PM
11:30 AM
-
9:00 PM
11:30 AM
-
9:00 PM
Day of the Week
Hours
Monday

11:30 AM

-

9:00 PM

Tuesday

11:30 AM

-

9:00 PM

Wednesday

11:30 AM

-

9:00 PM

Thursday

11:30 AM

-

9:00 PM

Friday

11:30 AM

-

9:00 PM

Saturday

11:30 AM

-

9:00 PM

Sunday

11:30 AM

-

9:00 PM
Amenities

Takeout

Delivery

Drive-Thru

Wifi

Cocktails
Swiss Chalet Kitchener - 1151 Victoria St N
Since our doors first opened in 1954, Canadian families have been coming back to Swiss Chalet generation after generation for authentic and fresh rotisserie chicken. While some things have changed, our secret recipes have remained as true as ever, like our famous Chalet sauce and fresh-cut fries. In a world all about the hustle and bustle, you'll always find comfort at Swiss Chalet.
Points of Interest
Kitchener Memorial Auditorium
Bingeman Park
Canadian Tire
Kitchener City Hall
GO Transit station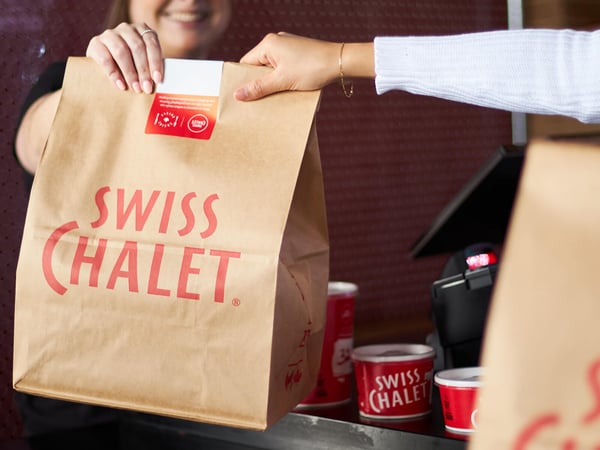 Swiss Chalet for Takeout or Delivery
Enjoy your Chalet faves, any time of day. Come get takeout or let us do the driving and deliver straight to your door.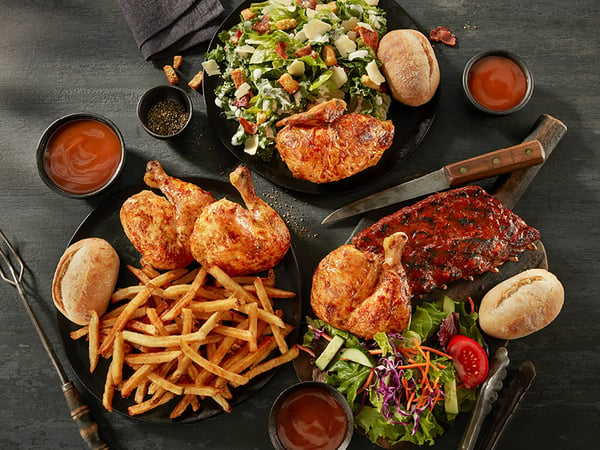 Chicken & Ribs Near You
Craving our famous rotisserie chicken and smoky BBQ ribs? Come visit our Swiss Chalet dining room at 1151 Victoria St N, Kitchener.